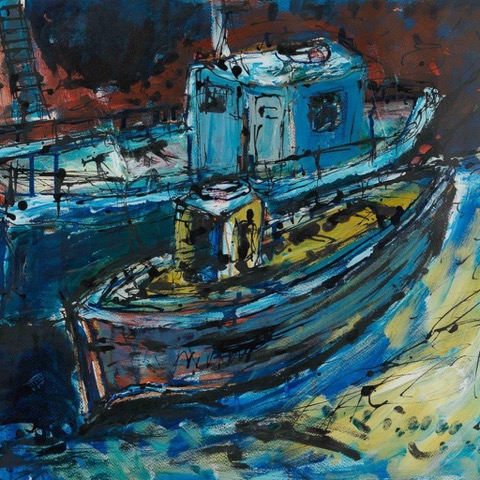 An exhibition of artists who all have associations with Preston Lodge High School, as either teachers or pupils, and went on to make a career in art. Works by Alistair Hamilton, Kate Henderson, Esther Donaldson, Rory Hamilton, Roland White and the late Morris Lee, John Bellany and Bill Mercer.
29th June to 6th July 2019
Part of the 3 Harbours Arts Festival
local art in a historic setting
Founded in 2003 by Alistair Hamilton, the Harbour Gallery, Port Seton shows a wide range of East Coast artists. Work on show include paintings, photography, sculpture and prints.
The Gallery overlooks the picturesque harbour of Port Seton and a panoramic view of the Firth of Forth.